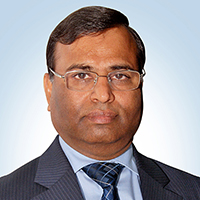 Mr. Mukul Gupta, dynamic technocrat and renowned Corrosion Technologist, is the man behind Chemtreat India Limited, a leader in the field of comprehensive anti-corrosion solutions, and has spent decades implementing the most effective and reliable corrective measures for corrosion control.
Armed with a 30 year experience in the field of corrosion management, a deep
understanding of the science behind the problem, expertise in composite technologies and having a predilection for materials of the future, Mr. Mukul Gupta, went on to introduce Eco Earth Solutions.
This company involves itself in the research and manufacture of an unparalleled range of innovative, eco-friendly products, made from 100% recyclable material, which are as anticipated, corrosion free and help address the global concerns of depleting natural resources.